---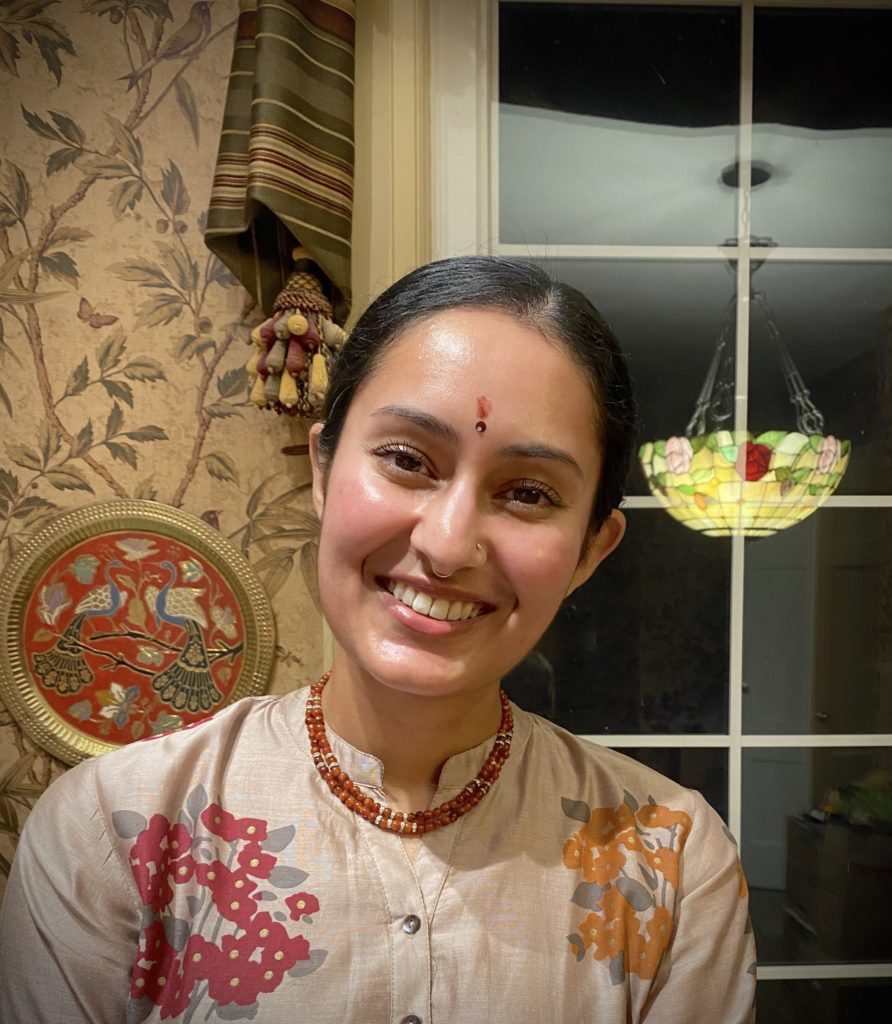 Savita Rani
Savita Rani is a physician by training and artist by spirit. She is a Desi woman and a first-generation immigrant settler in Canada. She is a resident physician in Public Health and Preventive Medicine at University of Saskatchewan, and also has a Master of Public Health from Queen's University. Savita is the current Vice-President of the Canadian Association for Health Humanities. She has a special interest in bringing arts and humanities into medical education and public health as tools for practice, teaching, learning and reflection. Her poetry, writing and artwork have been published in international health humanities journals including Ars Medica, Pulse, and Intima: a Journal of Narrative Medicine.
When you find yourself
questioning your right to breathe—
breathe deep anyway.

No matter how small,
troubled and smothered you feel,
you are infinite.

Like the sky above
and cosmos beyond, you
are made of star stuff.

The dust from ancient
celestial graveyards is
swirling within you.

See! We need endings
to give us seeds that take root
and then—we blossom.

The simple fact of your
improbable existence,
what a miracle!

This does not remove
the daily grind and struggle
but my—what a tale.

Yes, you do have pains
but think as Camus once did:
of Sisyphus, glad.